What is 'appointment setting services', and why is it important?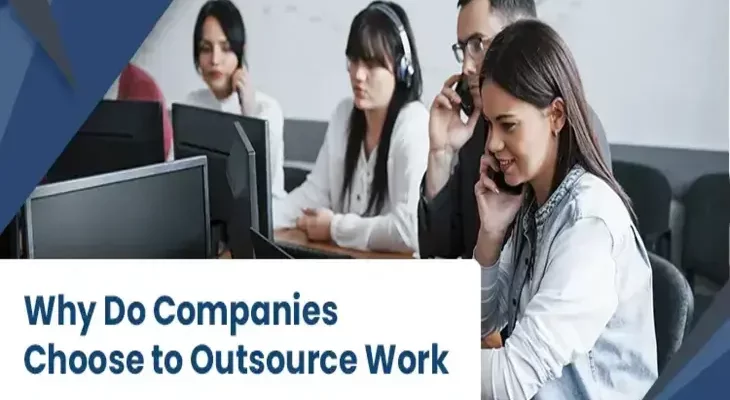 How can appointment-setting services be of any use? Like anyone from the staff can set an appointment with the prospect. So, what makes these service providers so unique? Sure, any of your employees can easily handle these duties, but the question is, for how long? Because a prospect may only accept a call after business hours, or some might like to have it late in the evening. It means that your staff will not be available to initiate them at those moments. Secondly, these calls need professional expertise to ensure they are fruitful for the business that appointment setting services provider assures. Still in sixes and sevens with the concept of appointment setting services? Fear not; keep on reading as more interesting information is coming that will make you answer what is appointment setting services or 'what an appointment setting service providers do' with confidence.
Appointment setting services – are they really worth it?
Hiring appointment setting services also known as b2b appointment setting company will get you experts for scheduling appointments with your prospects or qualified leads professionally. Therefore, it is very important for lead generation. Other advantages of counting on appointment setting service providers are as follows.
They Help You Stay on the Schedule
You mustn't miss any appointments. Missing such could mean losing a potential customer or, more importantly, an existing customer. To prevent this, ensure the prospective clients doesn't have to wait for a long. Or make sure to arrive on time if you have to reach a venue for the meeting. Easier said than done, keeping track of such appointments is often very difficult, mainly when your concentration is occupied by the other task or these sometimes slip out of your mind. But if you have an agent working for you from the appointment services company, he will keep reminding you about the same until the meet-up happens. Hold on, as this is just one of the many advantages. So, sit tight and jump to the next paragraph.
Handling a large volume of appointments setting calls
A good appointment setting service provider can handle many such calls. A large number of agents working in the office means they can take care of your bookings more efficiently, allowing them to handle more clients simultaneously. Imagine if you have a full-fledged team, and each agent could make dozens of calls to the prospects. Surely, you will have more appointments with the leads and which implies that more business is coming your way. Of course, more advantages of appointment setting services are coming your way. So keep reading this interesting piece.
Set you up for a meeting
You can use appointment settings services to help you prepare for a meeting. To do this, you need to know what the goal of your meeting is and who the attendees are. This information will assist in creating the agenda for your appointment setting company. As for the agenda, you can ask relevant questions so the appointment setter understands your objective. For example: If you would like to discuss your business goal of a 10% increase in sales with a potential prospect, it would be good to include questions like:
How do I get more customers?
What are some ways that I can improve my customer service?
You can also take someone from the sales team with you, so he can present good facts and figures with the prospect. All in all, the experts of appointment setting service providers will tell you some tips and tricks to sound professional plus impressive on your meet-up with the potential client. No doubt these agents have the best convincing tricks. How about you bagging a few before you go for a meeting? Good idea, isn't it?
An appointment setting company or appointment setting service provider can help you meet your goals.
You can set goals for the number of appointments you want to book, the number of appointments you want to keep, and the number of appointments that will be rescheduled. For example, suppose your goal is to book five meetings per month. In that case, an appointment setter will help you reach this goal by providing information about potential clients who may be interested in your services, along with scheduling an appointment with each of them when possible.
Schedules more appointments
An appointment setting service can help you book more appointments. Since such services providers call centers have a whole dedicated team to find prospects and then book an appointment with them for you. Of course, more appointments give you a better opportunity of converting those potential customers into customers. It's more of an indirect way of saying that more profits are coming! See, appointment setting service is not bad at all!
Saves your time
By using appointment-setting services, you'll be able to manage your meetings much more efficiently than if you or an employee from another department handles them. This is especially true when multiple events or tasks are involved in one meeting. The scheduling software that most appointment setting service providers use will take care of all of that for you!
Conclusion
Appointment-setting services can help you book appointments more efficiently and on time. They also help you avoid costly delays, a great way to save money in the long run. You must hire appointment-setting services if you're looking for someone to handle those appointment-scheduling or rescheduling calls professionally.
Furthermore, if we have missed including something on the appointment setting service here, feel free to use the comment box below.