Welcome to All Star BPO
---
All Star BPO is operated as a limited liability company as registered by PSEB (Pakistan Software Exchange Board) located in Rawalpindi, Pakistan. It was established on 2nd July 2014 with its head office located in Rawalpindi, Pakistan along with two branches there. The company is hoping to launch another branch in Islamabad soon. Our company (All Star BPO) is now fully registered in USA with its roots down to more than just Pakistan and USA. Working with more than 400 employees from different verticals and domains, All Star BPO work on Auto Insurance, inbound assistance, home security, home improvement, IT solutions etc. We have renowned experience in running a home mortgage and new purchase live transfer.
Partner with an Eminent Leading Team!
---
Our perfectionists skyrocket your business by opting latest compliant, user-friendly and deadline-driven tactics. Have them to ease your ways!
Adaptability
Adaptability is one of our crucial customer service skills meaning thereby to take on new learning, challenges and be flexible enough to adjust to your demands. We have the top-notch agents who are always ready to be molded into what you demand and deal your issues with seriousness in any case.
Speed
We have a team of agents, smart enough to handle your queries efficiently with a fast pace keeping in view the quality of work. This is most demanding customer service skill required in today's world of rigorous competition.
Friendly
Being friendly is our core customer service skill, the image that we ensure to be projected of our sales representatives and overall management. We ensure friendliness at all of our levels. Friendliness is regarded to be our key factor for success.
Timelines
Our success lies in the fact that we are experienced and trained of being high-speed while dealing with your queries. Our speed is favorable enough to an extent that we prepare to handle an overload of tasks within no time.
BPO Call center jobs in twin cities
One of the good things about any call center is that, they provide bundle of opportunities for different call center jobs. Such jobs are very dynamic and are often flexible. That's one of the reasons why call centers are flourishing gradually.
All-Star BPO provide call center jobs in Islamabad as well as Rawalpindi. Our vast network and market reach demand from us to expand our team in timely manner. Handling such bigger teams efficiently and ensuring their expertise is what distinguish us from the rest. If you are searching for high-tech BPO company to develop a good fit for the job with, we are one of them. We ensure serene environment with ideal organization culture. We also make sure to develop a match of our vision, mission and values with that of the employee so to have long-term relations with them at the same time establishing employee satisfaction. This is what keeps us going in long-run and guarantee our success in the market. If you are searching for best call center jobs in Rawalpindi, you are already at the right platform.
We are Experienced Call center in pakistan
---
Outstanding in communication skills, we, as a call center in Pakistan are experienced enough in our communication skills, ensuring its reflectance at all level.
We complete projects timely
---
We do not compromise on responsiveness at any level. We maintain a top-notch team, committed enough to provide you with best B2C Telemarketing Services in timely manner.
Professional Team
---
The key to our quality and being efficient is the professionalism embedded into our team to provide you with best outsourced contact center solution delivered with value, best processes, and high business growth.
We are affordable
---
Affordability is the key element we ensure for our clients looking into B2C telemarketing services. We have the availability of larger data at a very reasonable price.
Get your Free Consultation
---
We have the best experts to elevate your business to the next level, try it and you
will see!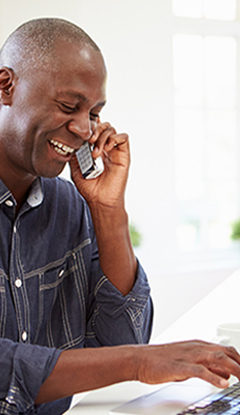 All Star BPO provide maximum satisfaction to their customers through their outbound call center services utilizing the sound technology and aims to develop faster services ensuring the on-time delivery no matter if the calling is manual, auto or predictive.

Having a talented and a very experienced team, All Star BPO handles a very diversified network offering exclusive inbound call services that ensure exceptional customer experience for multiple projects from UK and USA.

Data scrubbing, also refer to as data cleansing is the process of cleaning, removing or amending the data in the database which has flaws pertaining to incorrect data, incomplete or fake data etc.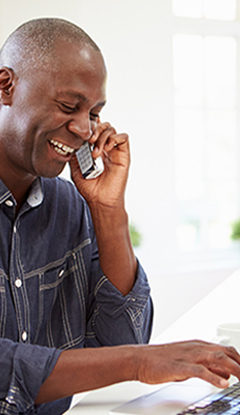 All Star BPO has a multi-talented team with remarkable skills to provide incredible solution for software development in any domain of IT, web solution, mobile or cloud company etc

All Star BPO induct team of experts for web development services to ensure that they are dedicated enough to provide services in any realm with extra-ordinary customer satisfaction.

Digital marketing is the type of advertisement delivered through digital channels such as that of search engines, social media, websites, mobile apps, emails, pop ups etc.